Becoming Team
Updated: Jul 5, 2020
For as long as I remember, I've always been fascinated by what happens to me when I listen to music. The goosebumps, that out of body experience that kind of feels like you're floating, my face involuntarily shifting into a smile or a stank motion every time someone expresses a particularly powerful vocal.
Music has always been everywhere. It was hip-hop from Tupac and A Tribe Called Quest out of a boom box in the 90s. The wonder of Whitney, Aretha and Mariah and how anyone could sound that good. Other times it was seeking it in the supercalifragilisticexpialidocious we sang in choir. Boom Shaka effortlessly cool on TV at Gogo's. Destiny's Child syncing in perfect harmony. Sade and Oliver Mtukudzi making a long family road trip all the better and so many other moments. There was something about music that felt like my life was an unending playlist.
Today I'm aware that my obsession with it is common (I know this because suddenly we're all hit when James Blake's Retrograde comes on) but there is a science that shows it's even more amazing than I realized. Music does all sorts of things to our bodies. It literally helps you go the extra mile to get in shape since it's been proven to keep you motivated and use energy better during a workout. It's a mood booster (even during rounds because it has been shown to give the same emotionally charged experience as gambling and sex). It can save your life, decreasing anxiety as well as epilepsy, curing insomnia, bringing people back from comas and making you feel less fatigued. So yes, listening to your favourite song really is therapeutic.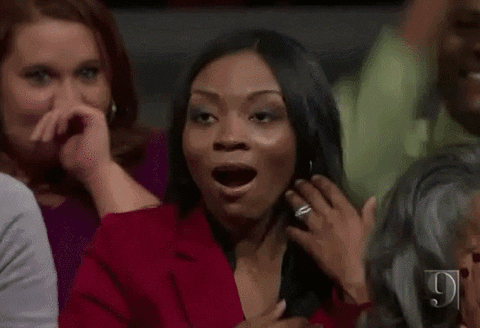 Another revelation I found is that sad music doesn't make you as sad as you think it does. In actual fact, it triggers more positive emotions since sadness experienced through art is more pleasant than sadness from umgowo. It has been suggested that music can spark two types of emotional responses — perceived emotion and felt emotion. Think of hearing Adele sing about heartbreak vs actually being heartbroken.
It's a kind of catharsis we seek due to the way it makes our brains respond to it. Some songs trigger a fear response in your amygdala, giving you those goosebumps. Once your brain realises there isn't danger, the fear turns positive, but your hairs still stands on end. This can either happen because something unexpected hits you in the song (like a guitar solo hitting its crescendo), or because something familiar is about to (like a modulation or someone landing a particularly difficult note - think of that big release in I Will Always Love You). The stimulants released differ from person to person as well.
The benefits are vast since music even makes you a liker of things. Research has shown that it makes you more open to new experiences. While improving cognition and enhancing learning and memory, it can also help you be more creative since it stimulates more divergent thinking, helping you come up with original ideas. It's why I've made making playlists one of my favourite side hustles.
By curating that perfect moment in song with my #MelodyMondays playlist on Instagram, under @phetha_g, I get the space to find pieces of music, whatever the genre that speak to me; make me feel something. That same reason to get goosebumps, get up and move once amapiano start or to make a stank face for good music. Music really can change your life, it's no secret that it's changed mine.
By Phethagatso Motumi
Accompanying Playlist to this blog post: https://open.spotify.com/playlist/2btrWn4SkHQNY1VJj0GAFP?si=0Ie-YC4cT7GCnACD0O2vEg&fbclid=IwAR2R0K5ge88LgPf1ulTDSuffXQtNUroqu-oH36nIP-OdW0Mi0TjF4FuXopc
---
While she's not listening to music, Phethagatso Motumi is working as a creative in the world of advertising. Keep the vibe going musically with @phetha_g on IG and Twitter